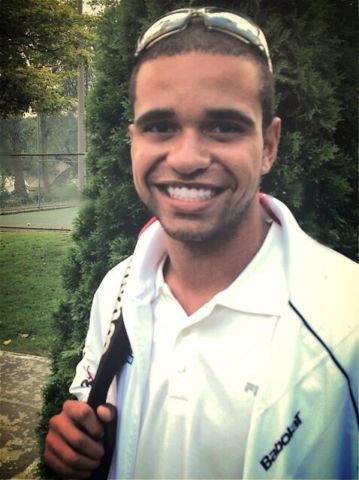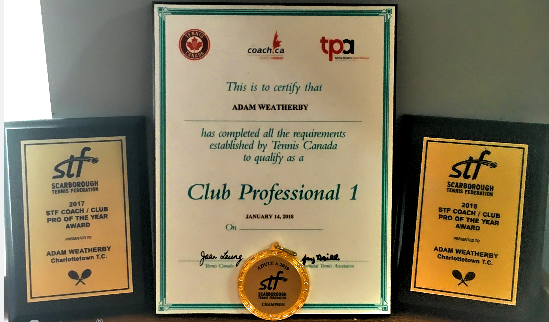 CTC is excited to welcome back our Club Professional, Adam Weatherby!! He is back in 2023 for a 20th year with the club to deliver programming to club members of all ages and abilities. Adam received the inaugural Scarborough Tennis Federation (STF) "Club Pro/Coach of the Year" award in 2017 & 2018!
As one of Scarborough's longest serving coaches, Adam brings to our community a unique mix of youth and experience, with a desire to help people learn and enjoy the game at all levels. After participating in lessons at our club as a Junior, he was offered a position as Junior Assistant Instructor in April 2004, and in 2009 took over as our Club Professional.
Outside of CTC, Adam has delivered a variety of indoor and outdoor programs at community clubs, inner city neighbourhood programs and schools to name a few, engaging 1000's of players in the Greater Toronto Area.
From 2010-2015, Adam was TDSB's Head Tennis Instructor for Adult and Senior programs, and received a "Meets or Exceeds Expectations" rating from 98% of the over 60 participants who submitted anonymous surveys regarding his program. In the same period, he also delivered in-school clinics for elementary school children across the city on behalf of Tennis Canada, Ontario Tennis Association, and several community clubs.
In 2018, Adam taught classes for Pro-Set Autism, a charity focused on introducing neurodiverse children to sport, while building basic motor & problem solving skills. He also served as Vice-President, Junior Development on the Scarborough Tennis Federation Board of Directors from 2018-2021, and as their Regional and Provincial Tournament Director from 2009-2021. In 2023, Adam will take over as Head Pro at Curran Hall Park Tennis Club, where is he a longtime player for their STF A1 team, while continuing to provide professional level programming to all of our members. This includes securing a new partnership with Nike Sports Camps, known worldwide for top-level camp experiences!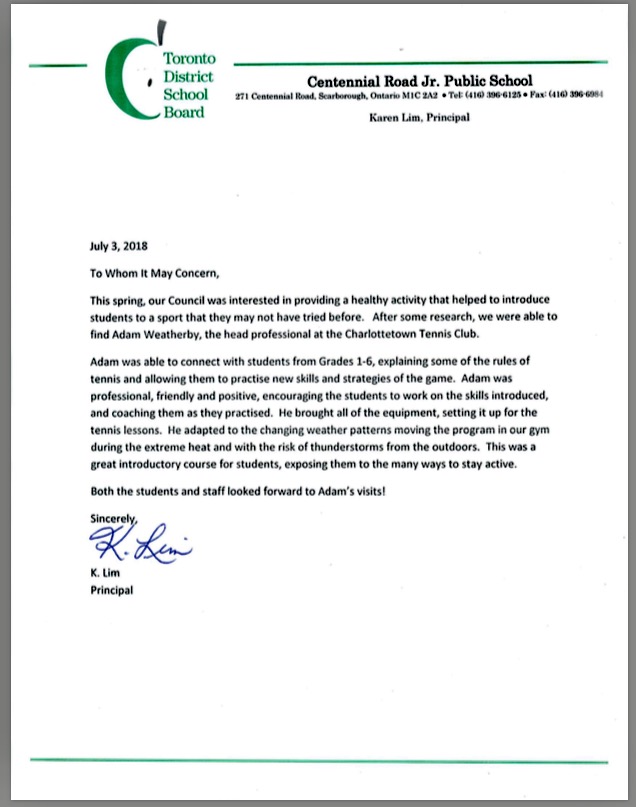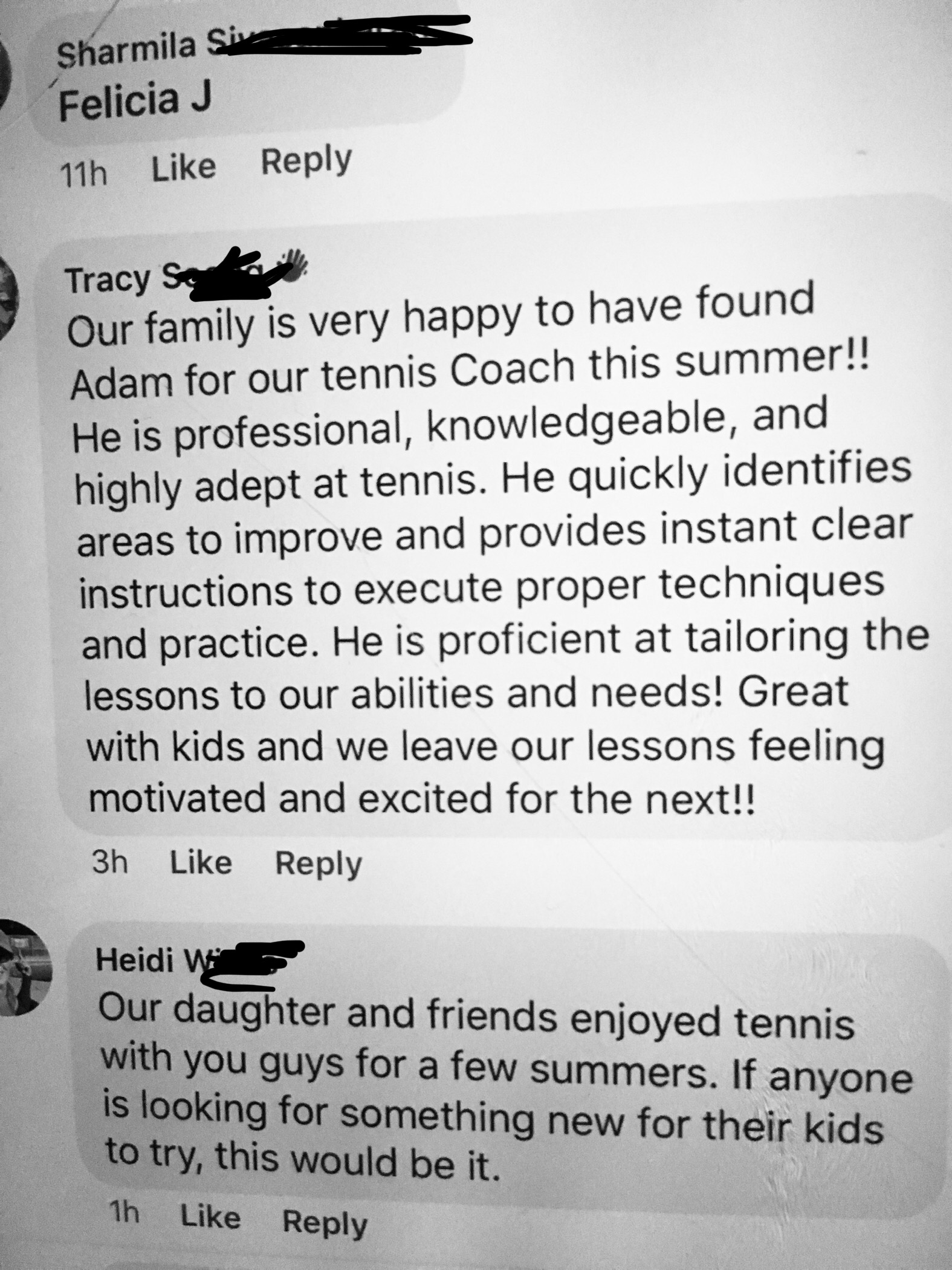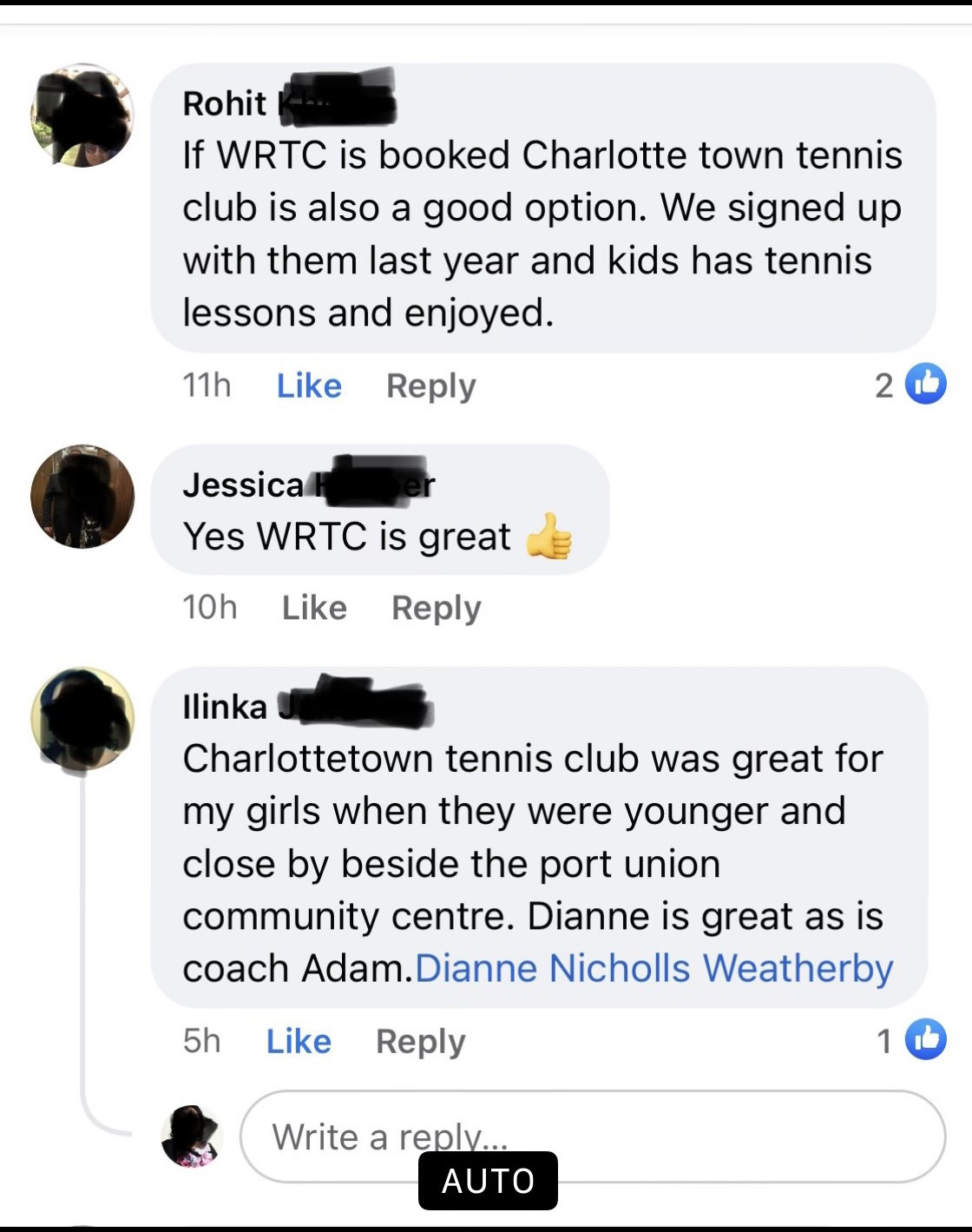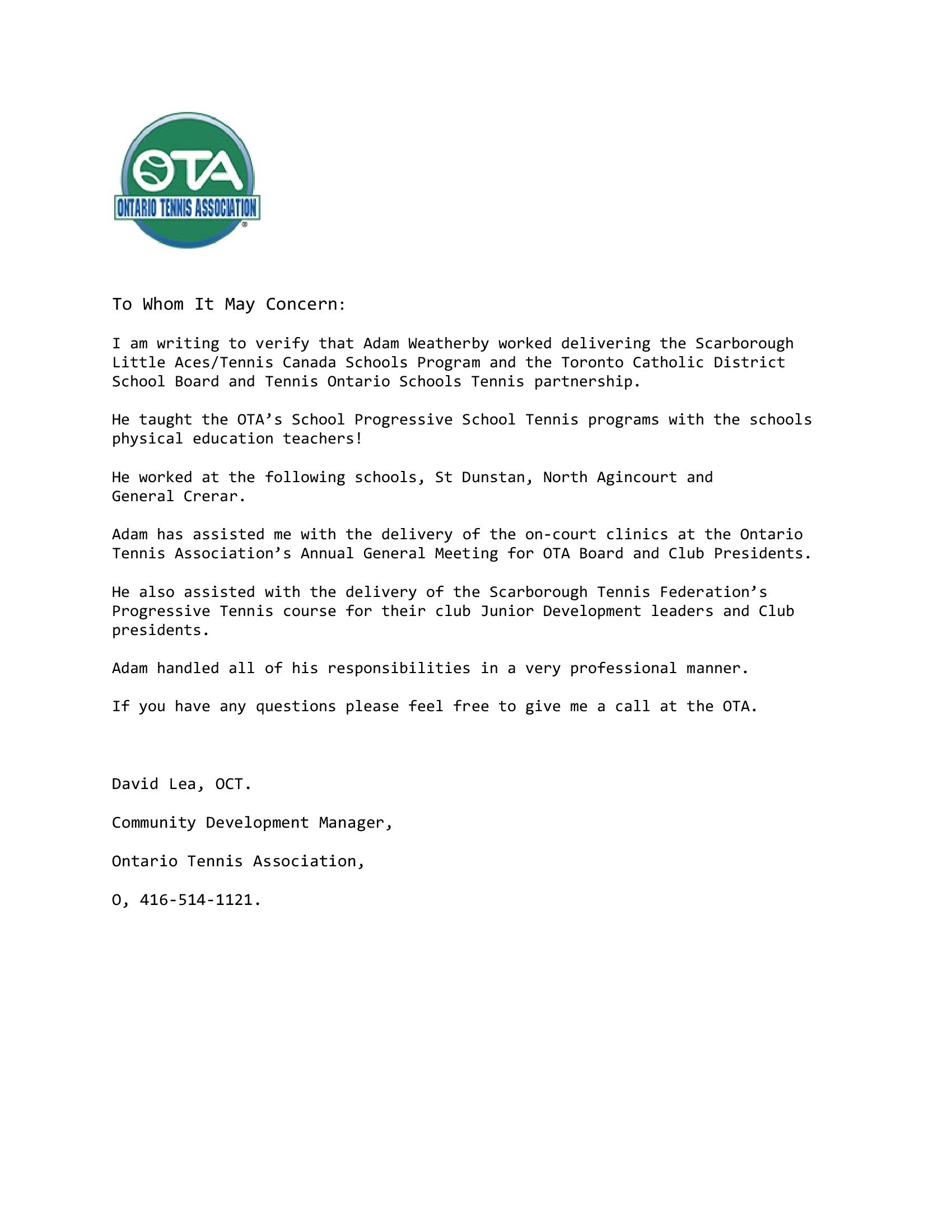 Feedback on Facebook from our members and letters from the community!
When he's not on the court teaching, Adam plays in doubles competitive tennis leagues across the city while occasionally competing in Ontario Tennis Association singles tournaments. He was the Scarborough Tennis Federation Regional Adult Singles Champion in 2019, and Junior U18 Champion in 2008.
Adam is a Tennis Canada Certified Instructor, Club Professional 1 ( Coach 2 & Club Professional 2 Candidate ) and a Tennis Professionals Association member in good standing. He also has certifications for Progressive ( Kids ) Tennis, Wheelchair Tennis, and Safeguarding Tennis. Adam and his team of qualified, experienced instructors will provide the best experience possible to players of all ages and abilities!
Private lesson fees: Try a 1 hour lesson for only $50 in April! ( $60 per hour after May 1st )
Semi-Private lesson (2:1): $90 per hour
Group lesson ( you + 2 or more friends and family ): $35 per person, per hour
Multi-lesson packages starting at only $45 per hour. Please inquire for details
You are invited to contact Adam to book a phone consultation or lesson at This email address is being protected from spambots. You need JavaScript enabled to view it. or This email address is being protected from spambots. You need JavaScript enabled to view it.