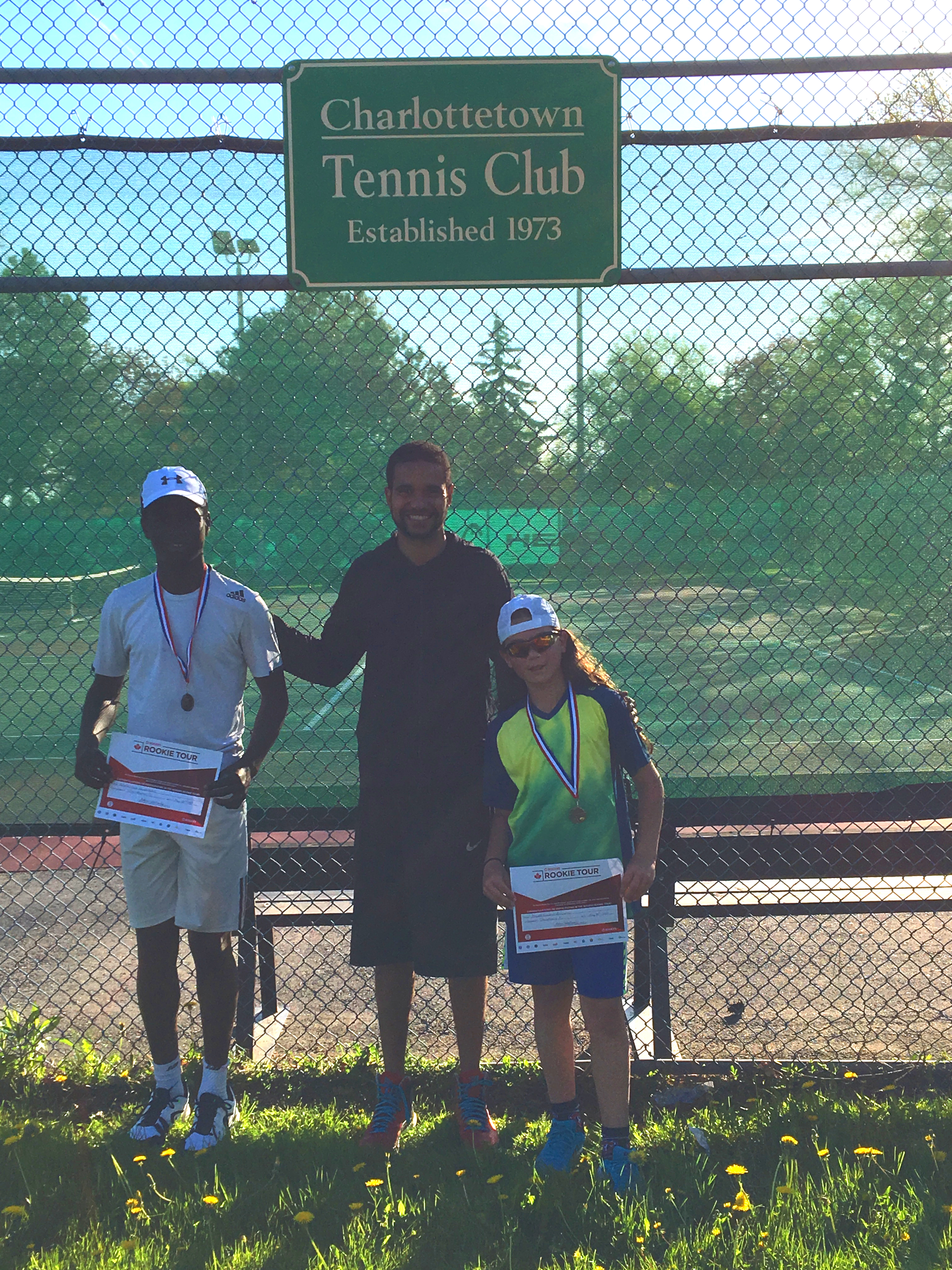 CTC is excited to welcome back our Club Professional, Adam Weatherby!! He is back in 2021 for a 17th season with the club. Adam received the Scarborough Tennis Federation (STF) "Club Pro/Coach of the Year" award in 2017 and 2018 as well as being elected VP, Junior Development of STF in 2018!
Having built a reputation of coaching excellence for over a decade in the Scarborough Tennis Community, Adam brings a wealth of talent, experience, and desire to enhance the tennis abilities of all ages and levels. He joined CTC as a Junior Assistant Instructor in 2004 and in 2009 took over as the Club Pro, while also serving on CTC's Volunteer Executive Committee as Director of Player Development. His leadership in facilitating FUN and educational programs for our community is invaluable!
Outside of CTC, Adam has delivered a variety of indoor and outdoor programs at community clubs, inner city communities and schools, to name a few, reaching 1000's of players in the Greater Toronto Area.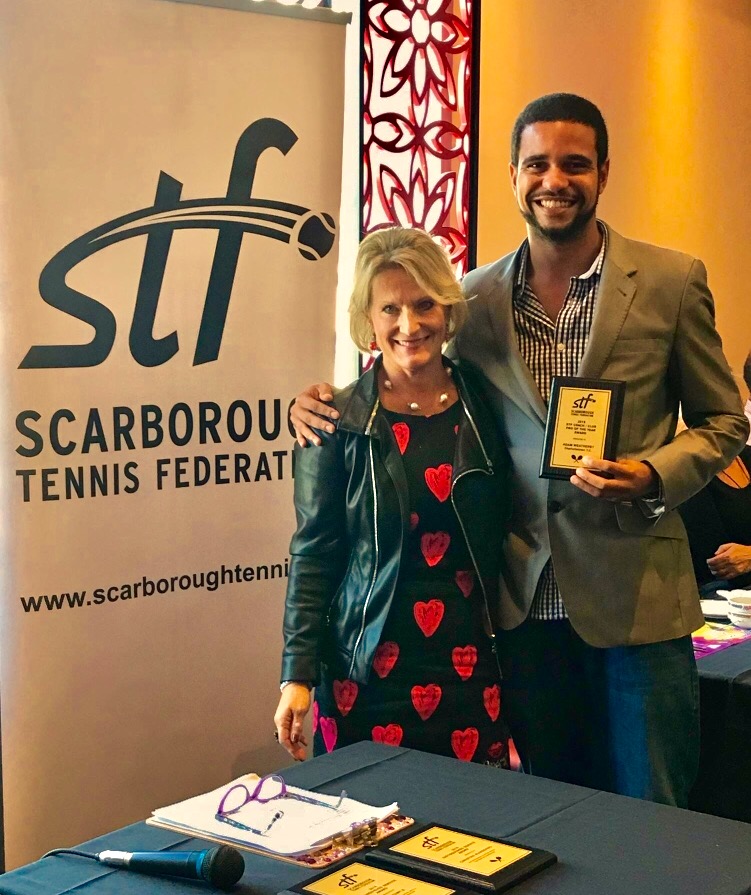 Pictured above - Adam receiving the Coach of the Year award from Diane Kriksciunas, President of STF at the 2018 STF Year End Awards Luncheon.
From 2010-2013 Adam was TDSB's Head Tennis Instructor for Adult and Senior programs, and received a "Meets or Exceeds Expectation" rating from 98% of the over 60 participants who submitted anonymous surveys regarding his program.
In 2015 and 2016 Adam delivered introductory level lessons to over 1,600 students in Scarborough elementary schools (TDSB & TDCSB) through partnerships with Scarborough Tennis Federation and the Ontario Tennis Association. In 2015 Adam was also Coach/Captain of CTC's Junior STF Competitive League Team that won the "B" division in their first season, and came within one point of the playoff finals in the "A" division in 2016.
Since 2009 Adam has been the Tournament Director for Scarborough Tennis Federation Junior Tournaments and Ontario Tennis Association Junior Tournaments. Several Juniors Adam has worked with have won Regional & Provincial titles, as well as TDSB school "Athletic Excellence Awards".
When he's not on the court teaching, Adam plays at the A and Majors level in competitive tennis leagues across the city while occasionally competing in Ontario Tennis Association singles tournaments.
Adam is a Tennis Canada Certified Instructor, Club Professional 1 (Club Pro 2 and Coach 2 candidate) and a Tennis Professionals Association member in good standing. He also is a certified Progressive Tennis and Wheelchair Tennis instructor, and is Safeguarding Certified.
Further information regarding programs is located at https://charlottetowntennis.com/s3/index.php/2016-06-23-03-54-13/junior-lessons
You are invited to contact Adam to book a phone consultation or lesson at This email address is being protected from spambots. You need JavaScript enabled to view it. or This email address is being protected from spambots. You need JavaScript enabled to view it..