A beautifully set 3 court facility in the vibrant heart of Port Union on the Scarborough/Pickering border, Charlottetown Tennis Club is a "hidden gem" well known in the community for a robust and active membership that have operated out of the same location for almost 50 years!
The courts are adjacent to the Port Union Recreation Centre and Port Union Plaza which has several options for post-tennis refueling! We are located within walking distance to the 38, 54, and 85 TTC bus routes, as well as GO Transit and DRT. If you drive, we are a 3 minute drive from the highway making our club highly accessible, even if you live outside the Port Union area. Our club plays host to an active men's and co-ed house league, competitive teams and Drop-in Round Robins. We provide great opportunities for players of any level to get together and have FUN playing tennis!
Our competitive teams play in the Scarborough Tennis Federation (STF) League, an organization known far and wide for its level of competitive quality, participation and integrity. In recent years our Junior Boys have won the 2015 STF B Division Championship, and were runners-up in the A Division in 2016. In 2017 our Adults were B Division Champs.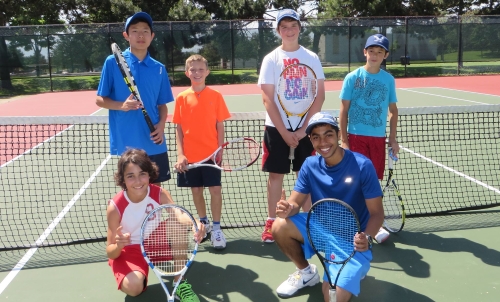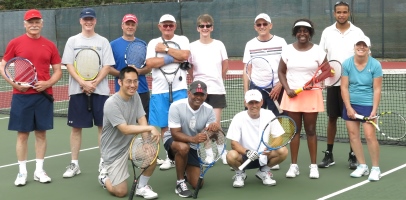 Pictured above: Our 2015 STF Junior "B" Division Champs & Our 2017 Adult "B2" STF Champs
When it comes to Club Socials and Special Events, we shine! It's a great opportunity to meet the other club members and make new friends! These events help you learn more about the game, catch up on current events at CTC, STF and in the tennis world in general. We depend on volunteers to manage our club, everything from adminstrative to on court tasks such as cleaning, net/windscreens, and repairs. Please email This email address is being protected from spambots. You need JavaScript enabled to view it. and connect with our Executive Committee for the 2023 season - it's a perfect opportunity to get involved!